The Town of Irmo welcomed Councilman Bill Danielson and Dr. Barb Waldman to council chambers to serve their terms on Tuesday, December 7.
Danielson was elected to the council in 2019 to fill the seat vacated by Barry A. Walker Sr. after he was elected mayor. Danielson was the top vote-getter in the November election which saw four candidates vying for two seats on the council.
Dr. Barb Waldman is new to the council and has been a lifelong educator.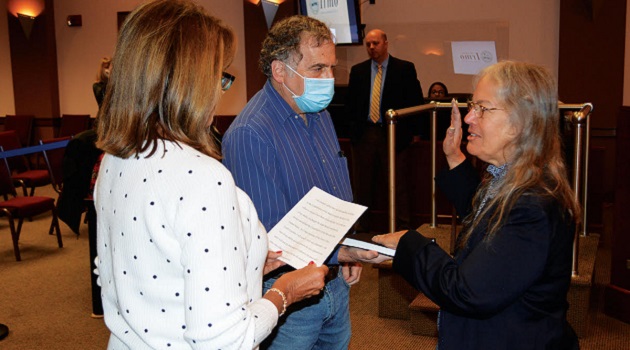 Top Photo: Peg Danielson swears in her husband, Bill, to Irmo Town Council on Tuesday, Dec. 7.