Waldman secures second seat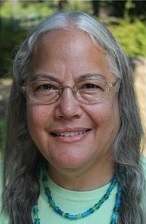 William O. 'Bill' Danielson received the most votes in Tuesday's Irmo Town Council election to retain his re-election bid for town council. Danielson finished first with 443 votes while newcomer Dr. Barb Waldman had 402 votes and also took a seat on the council.
Two other candidates, Brent Chitwood, 217 votes, and Jenne Bennett,170 votes, completed the ballot.
Danielson was elected in 2020 to finish Barry Walker's term after he was elected mayor of Irmo. "I'm looking forward to serving this town for the next four years," said Danielson. "With the team we have now I expect we can do good things for the town." Danielson was joined by his wife, Peg, and daughter, Kristen, at the Greater Irmo Chamber of Commerce to celebrate with other well-wishers after the election.
Danielson, a progressive businessman and owner of Datapay, has helped lead the town in new revenue ventures and pro-business considerations. Waldman was a faculty member at USC that worked in Biochemistry. A graduate of Virginia Tech, she went on to earn her PhD. from John Hopkins University.
Both Danielson and Waldman will serve full terms of four years. An unconfirmed 1251 votes were cast for the two seats.
Feature Photo: Bill Danielson, his wife, Peg, and daughter, Kristen