By CT McDonald
Irmo's varsity boys basketball program and veteran head coach Tim Whipple recorded another state championship last week, adding to a long history of appearances in the state finals for the school, the program and its coach.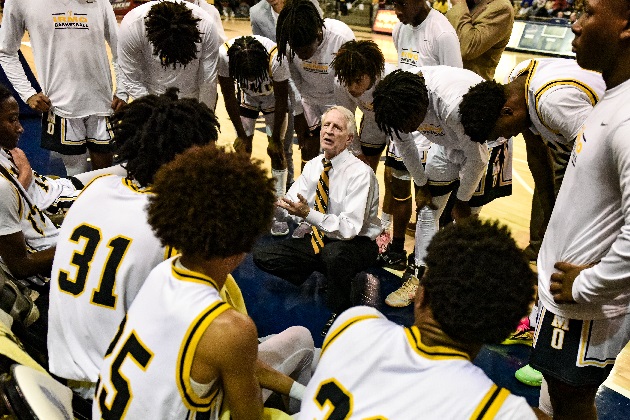 Already owning the Region 5-4A title and the lower state championship, the Yellow Jackets earned their sixth state championship last week with a 58-45 victory against Lancaster.
Irmo first earned a shot at the state championship in the 1968 finals under, then-head coach Dan Hallman, and then again in the 1975 finals under, then-head coach Earl Lovelace, according to South Carolina High School League (SCHSL) records. The Yellow Jackets finished as the state runner-up in each of those games.
The next time Irmo appeared in the state finals was more than 10 years later when Coach Whipple and the Yellow Jackets finished as state runner-up in 1990, this time behind Eau Claire and, also, veteran head coach George Glymph.
The following year, 1991, Whipple and the Irmo boys won their first-ever state championship. That year the Yellow Jackets defeated James Island in the finals, and then finished as state runner-up in 1992 — behind James Island.
The Irmo Tradition had begun.
In addition to the six state titles, the Irmo varsity boys have achieved state runner-up seven times, all but the first two under Coach Whipple.
Whipple and the Irmo varsity boys basketball program passed 800 career wins a couple of years ago, and it just kept going.
The number of victories and state titles are not necessarily unique. There are others who have earned prominence for that.
It's the enduring nature of the Irmo Winning Tradition. It has been 32 years since the first state championship — and it just keeps going.
Photos by Chuck Crumbo, GoFlashWin.com