By CT McDonald
Irmo Little League's Juniors Softball team won the Southeast Regional Tournament last week and will now represent the Southeast Region in the Juniors Softball World Series Tournament at Kirkland, Washington, starting on Sunday.
The League held a send-off ceremony Tuesday at Friarsgate Park to celebrate the first-ever Irmo Little League (ILL) team, which is also the first-ever South Carolina Juniors Softball team, to advance to a world series tournament, according to a post by the ILL.
Irmo — known as the Southeast Region team in the tournament — will start Sunday against Bago City Little League — the Asia Pacific team from Bago City, Philippines — at 9:30 am Pacific Time (12:30 pm ET) in Game 2 of Pool A competition.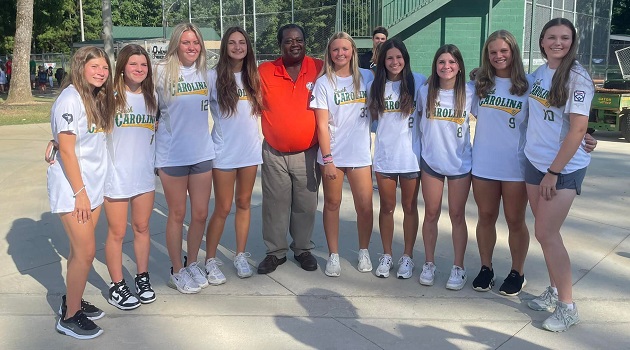 Pool play continues through August 4, the semifinals are set for August 5, and the tournament culminates on August 6 with a new Little League Juniors Softball World Series Champion.
At last week's Southeast Regional Tournament, Irmo, representing South Carolina, defeated Florida 10-0 in the opening morning game on Friday, and then beat North Carolina 15-0 in an afternoon game the same day.
After a weather delay on Saturday, Irmo took on West Virginia and won that one 11-4 to advance to Sunday's finals against, once again, Florida. Then Irmo dominated that regional title game with a 17-1 victory to now be the Southeast contender in the Little League Juniors Softball World Series Tournament.
Some games will be on espn+.com, and live games, box scores, game recaps and other information will also be on Game Changer (gc.com). The championship game is to be broadcast on ESPN2. For more information, go to littleleague.org/world-series/2022/jlsws/tournaments/world-series and/or ESPN on cable tv schedules.
If you would like to help support the team please visit the gofundme page for them.