The Irmo Police Department is requesting the public's assistance with an ongoing Murder Investigation.  On January 18, 2022, at 11:50 p.m., Irmo Officers responded to an address on Maidstone Circle in the New Friarsgate Subdivision for a gunshot wound.  Once on scene, they found 21-year-old Nasir "Nas" Lewis inside the residence with multiple gunshot wounds.  Although lifesaving efforts were performed, Lewis was pronounced dead a short time later.  The suspect, who was described as a thin black male with a medium skin tone, wearing a ski mask and a puffy black jacket then fled in a sedan.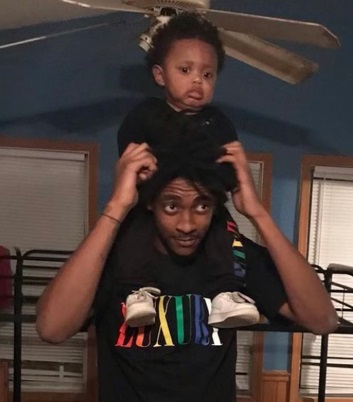 "Our Investigators have worked tirelessly on this case since January, and we need any information we can get at this point," said Chief Bobby Dale.  "Nasir Lewis was someone's son; he was someone's father.  The person(s) who were involved in committing this heinous act needs to be brought to justice.  The sooner, the better.  Not only for Mr. Lewis' family but also for the Irmo Community."
 If you have any information regarding this case, please contact the Irmo Police Department at 803-781-8088.  If you wish to remain anonymous, you can contact Midlands CrimeStoppers at 1-888-CrimeSC or submit a tip at www.p3tips.com  If the information you provide leads to the identification and arrest of the person(s) involved, you could be eligible for a cash reward.