A Grand Opening and Ribbon Cutting was conducted by the Greater Irmo Chamber of Commerce on Saturday, January 21 for JAK's Essentials in the Seven Oaks Shopping Center located at 6169 St. Andrews Rd. Suite 40.
JAK's Essentials is an all-inclusive skin, hair and body care salon redefining the way we think about skincare. Tamara Brown has developed her own natural organic and skincare label formulating from scratch products designed to help the most discerning clients.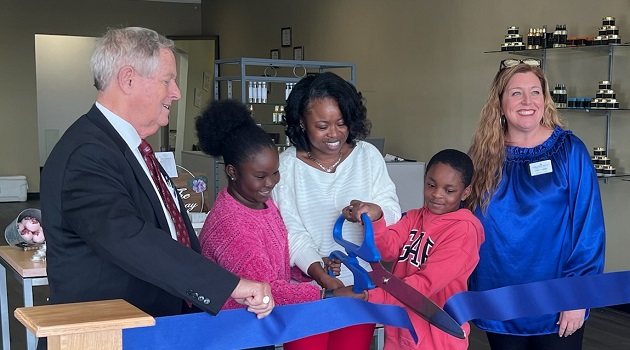 Tamara's products are on display at the shoppe and are available for purchase. Hours are Wednesday – Friday 10 – 5 pm and Saturday 10 – 6. For more information visit their website at jaksessentials.com or contact Tamara at [email protected].