By Thomas Grant Jr.
A pair of softball and a baseball players from the town of Irmo were recognized on the college and high school level.
Morgan Scott (Dutch Fork)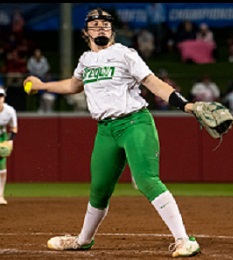 Former Dutch Fork pitcher Morgan Scott helped the Oregon softball team reach the NCAA Stillwater Super Regionals.
The Lady Duck senior picked up one of the victories in the team's three victories during the team's undefeated run at the Fayetteville Regional. She struck out six and allowed eight hits in a complete game 10-4 win over Arkansas.
A transfer from North Carolina-Greensboro, Scott has posted a 13-6 record with 86 strikeouts and a 2.61 ERA this season. She was named both an All-PAC 12 second team and All-Pacific Region first-team selection.
The Lady Ducks will now head to Stillwater, Oklahoma to face sixth-seed Oklahoma State.
Precious Bross (Irmo)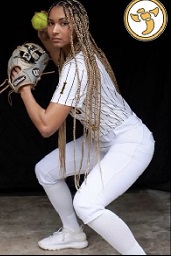 In high school news, Irmo junior shortstop Precious Bross received another in-state honor.
She was named to the S.C Coaches Association of Women's Sports All-State team for Class 4A. She was recently named the Region 5-4A Player of the Year and Overal Team MVP after batting .522 with five home runs, 32 RBI and 26 stolen bases.
"For starters, I would be absolutely no where without God and how he truly has blessed me. Trusting his plan for my life and knowing that every single thing I do is for his glory and his glory only, has been key to my success this year.
"Walking into this season, my coach and I talked about a game plan and understood that this season was going to look a bit different for me than previous years. Throughout the year, I kept one word in my mind and that word was 'growth'. I constantly wanted to find ways to become better and learn from every situation I was put in, as a player and as a leader. Knowing this, I knew I had to stay within myself, trust the work I put in, and stay focused and disciplined to be successful."
Bross is already committed to the University of Georgia. Before then, she is determined to leave Irmo softball better than she found it.
"The University of Georgia creates such a positive atmosphere all throughout campus," she said. "It shows through the amazing support from alumni and how many people stick around in Athens, Everyone at the University leaves you assured that they have your best interest at heart. The softball program truly feels like a home away from home. This team has built an environment that I feel I will grow and thrive in as a softball player, and as a person. The coaches and current players are amazing and made me feel loved from the first moment I stepped on campus. I am so glad I chose UGA, but also ecstatic that they chose me to be a part of their family as well."
Kevin Samonsky (Dutch Fork)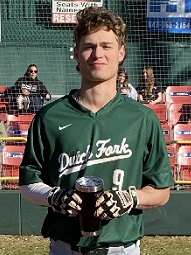 The Baseball Coaches Association of South Carolina also released its 2023 All-State team selections.
The lone local selection was Dutch Fork pitcher Kevin Samonsky. The College of Charleston commit was named to the Class 5A team.
In 99 plate appearances. Samonsky batted .483, had a .545 on-base percentage and 42 hits. On the mound, he was 2-2 with a 2.60 ERA.