We've passed the halfway mark of this year's legislative session and I hope you've been visiting www.NathansNews.com regularly where I share updates every week of what's been going on in Columbia and around town. If you missed the big news earlier this month, I wanted to be sure you knew that the House passed our 2023 State Budget and now await the Senate's deliberation and debate before we meet in conference committee to assure state government continues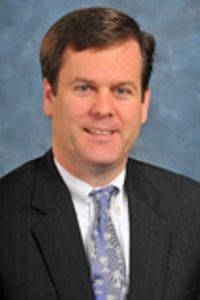 The House budget received bipartisan support and I'm proud of the work we all came together to do in order to pass a budget that is fiscally conservative while funding the core functions of government.
In our budget, we focused on reducing taxes and increasing our reserves, investing in our roads and bridges, recruiting and retaining our teachers and law enforcement professionals, and workforce preparedness through education and training initiatives. As a result we are positioning our great state for continued economic growth and ensuring South Carolinians have opportunities to prosper.
Paving the Way for Resilient Infrastructure:
We live in one of the fastest growing states in the nation, yet our roads and bridges are crumbling and traffic congestion seems like it's at every corner. This year's state budget will continue our financial investment in our roads and bridges. These investments will help South Carolina handle our increasing population growth and position the state for additional economic development. We have allocated $450 million in non-recurring funds to fix our current roads and bridges as well as fund new roads, new bridges, and to invest in solutions to combat traffic congestion. This budget provides for:
$250 million in local and secondary road projects
Accelerating the repair or replacement of bridges
$7 million to the Rural Infrastructure Authority to improve public water and sewer utilities
The Two Rs: Recruitment & Retention:
South Carolina is seeing staffing shortages across the state, particularly in the healthcare and law enforcement fields. After conducting compensation studies and working with Governor Henry McMaster's office, the S.C. House is passing a budget that increases salaries for state employees, law enforcement officers and teachers. It is imperative we provide resources to the next generation so we can develop students and job seekers who will join our workforce in the coming years. This budget provides for:
Law and Order: Not only do I want to ensure our law enforcement officers have the training and resources they need to keep your family and themselves safe, but I also want to ensure that our schools are safe by investing in training and resources for our school resource officers
Raises new base salary to $50,000 for law enforcement officers
Hiring additional 188 School Resources Officers.
Hands on training for School Resources Officers at newly funded Center for School Safety & Targeted Violence
State Employees:
Increase in salary for ALL state employees
Additional funds to cover increased costs of health insurance
Collaboration and Transformation in Public Education:
Through collaboration with Governor Henry McMaster and Superintendent of Education Ellen Weaver, there will be a transformative investment in education. Teachers prepare our next generation, which is why we are increasing starting and existing salaries. To ensure our students are prepared for the workforce, we are investing in our students by addressing literacy and learning loss. My goal is to not only create a safe learning environment, but create a learning environment that allows students and parents to have a voice and a choice. This budget provides for:
Public Education/K-12:
Teacher Pay increase by $2,500
Funds to purchase schools buses and hire more school bus drivers
Attracting school bus drivers
$20 million towards school safety upgrades
There will be a school resource officer in EVERY South Carolina public school
Additional funds for tutoring programs to help close learning gaps
Investing in Higher Education and Tech Schools:
I am a firm believer that it is good common business sense to put money into higher education. Specifically, I believe that we should invest into South Carolinians, not programs, which is why we are freezing tuition prices as well as ensuring scholarships are fully funded. This year was the Budget Chair for the Higher Education Subcommittee. In our budget we wanted to be sure we :
Increased access & affordability for our students through tuition mitigation (aka, tuition freezes)
Funded scholarships and needs based grants (merit based and needs based are both vital to our state's families)
Provided $300+ million to fund maintenance and renovations at comprehensive and technical colleges
Economic & Workforce Development:
To ensure our State is competitive in attracting new businesses and maintaining the ones we have, we have to address our workforce needs and continue to invest in our State's economic development infrastructure. This budget provides for:
Addressing Critical Workforce Needs by funding scholarship programs, training equipment, and grants for small businesses.
Mitigation planning and response in the Disaster Relief and Resilience Reserve
Incentives for in-state agriculture investments
Reducing Taxes and Increasing Reserves:
Part of being fiscally conservative is my commitment to reducing taxes and preparing for potential uncertain times of economic downturn. We have a legacy of reducing taxes in South Carolina and this budget will provide ongoing tax relief by further cutting property and personal income tax. As our nation is facing unprecedented times, it is important that South Carolina is prepared for whatever economic conditions . This budget provides for:
$134 million in property tax cuts
$96 million in personal income tax cuts
$1 billion in the general & capital rainy day funds
Prepared in Mind and Resources:
I am proud to say that our healthcare budget is right in line with Governor McMaster's executive budget. Currently, there are many gaps in services available to South Carolinians which is why we are investing more than $300 million in healthcare. I hope to address our behavioral health crisis and support our healthcare workers who take care of so many South Carolinians. This budget provides for:
Increase compensation for nursing and mental health professionals
Strengthening the State's response to calls, texts and messages received for suicide prevention
Increase access to mental and behavioral-health related services
Assist Department of Mental Health in its maintenance of long-term care/nursing homes for veterans
Military-Friendly as Ever:
It is one of my top priorities to take care of the men and women who have risked it all for our country and our freedom. We have incorporated funds into this year's budget to help fund veteran services as well as to fund our current military centers and communities. This budget provides for:
Revitalization of our Military Readiness Center
Support to the Military Enhancement Fund and Burial Honor Guard Support Fund
Before we finished the budget we debated the best way to welcome our state's largest ever investor: Scout Motors who is putting an investment of $4 BILLION into South Carolina.
I voted in favor of the economic incentive package that will bring Scout Motors to our state. That legislation has been signed by Governor McMaster and, for once, the Midlands is the beneficiary of a remarkable, transformative opportunity (think BMW upstate, Boeing/Volvo in Lowcountry). Passing this legislation will ensure the site, infrastructure, and workforce are ready for Scout Motors in 2026 when production is expected to begin. Scout Motors is a U.S. EV manufacturer backed by Volkswagen who is establishing their first manufacturing plant in Blythewood. The manufacturing plant will build all-electric, next generation trucks and rugged SUVs harkening back to the iconic Scout vehicles produced from 1960-1980.
Secretary of Commerce Harry Lightsey laid out the details to my colleagues and me about why Scout chose South Carolina – our committed workforce potential and our business-friendly environment. This location provides Scout an unparalleled transportation opportunity – from our highways, airports, seaports, and railways. We are also a top 5 state for the concentration of material engineers, assemblers and fabricators, multiple machine tool setters, and machinists.
The economic impact of Scout Motors is estimated to be $15.3 billion by 2029 with a start of a $4 billion investment and 8,000 jobs over the course of 2 phases. South Carolina will invest $1.291 billion for the following:
Construction of a new I-77 interchange, construction of a railroad bridge over I-77, water and wastewater infrastructure, and mass grading and wetlands mitigation
Acquire property to connect to the Class I rail mainline
Build a training center publicly owned by Midlands Technical College to train South Carolinians for employment with Scout Motors
If you are not receiving my regular COMMUNITY UPDATE emails, please email me at [email protected] and ask to be added. I've sent out those updates almost every month for more than a decade and find it a great way for you and your family to stay informed while also knowing the best way to reach me.
You can always stop me on the ball fields, grocery store, church or out eating around town. If you'd like though, email me or call my office at (803) 734-2969.
It's an honor and privilege to serve you and our community! Thank you for making my job easier by always providing me with your advice, feedback and prayers.