During the early hours of Friday, Nov. 5 an overturned 18 wheeler tanker truck carrying thousands of gallons of fuel blocked the roadway at the intersection of Nursery Road and Fork Avenue. Traffic had to be rerouted from the area and the clean-up took more than 15 hours to complete.
The gas tanker was carrying a significant amount of fuel when it overturned on its way to delivery at a local gas station.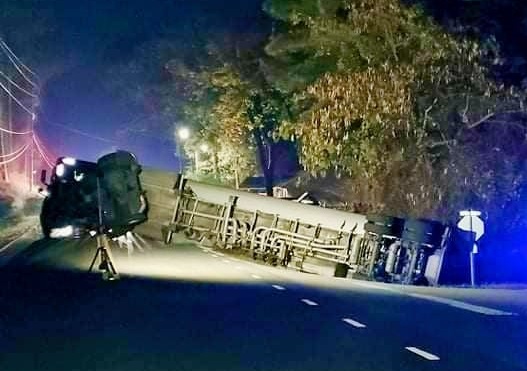 A second tanker was brought in to siphon off some of the fuel. Irmo Fire Department called in multiple agencies, including a hazmat crew from Lexington County, to help ensure the safety of the surrounding neighborhoods near the crash site. The driver was reported to have not suffered any injuries.