Peter Uszkay, Ph.D., died peacefully in his home after a short illness on his 75th birthday, July 4, 2021.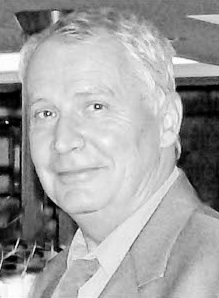 He was born in Hungary in 1946. Always an A+ student, he earned his Ph.D. in mathematics and economics in 1972 and taught math in the University of Economics in Budapest as an assistant professor until he emigrated to the United States in 1983 with nothing but the clothes on his back, a duffel bag of books, and his dear wife Marianna. Everything he needed for success was in his head and on his arm.
Peter and Marianna chose Columbia, SC as their home. They liked Columbia's southern charm and the friendly people who immediately welcomed their family. Peter and Marianna became loyal and grateful US citizens in 1989. Ten years later, Peter was invited to speak to new Americans at their swearing-in ceremonies. He told them, "Ten years ago I was a Hungarian who happened to live in America but that day I became an American who happened to be born in Hungary."
Peter liked new challenges, too, and soon discovered and mastered computer programming. He worked in this field until his early retirement in 2007.
As an adventurous soul, he and Marianna used their free time traveling in America and other parts of the world, but were always happy to come back to home and friends in Columbia.
Peter was a Renaissance man, well-educated, well-read in many fields, intellectually curious, and humble. He was a gentle, optimistic, friendly new-age man with a big smile and fantastic wit and sense of humor. He was the perfect, loving husband — the best partner in life for Marianna in their adventures.
He truly believed education is everything. America needs educated people to understand the world and make it a better place for the next generation. Peter believed this so strongly that he and Marianna established a scholarship fund for Midlands Technical College.
Peter would be pleased if memorials were made to this fund in his name to support this worthy cause: M&P Uszkay Scholarship Endowment.
Make checks payable to          
Midlands Technical College Foundation
Post Office Box 2408
Columbia, SC 29202
Give Online at: https://www.midlandstech.edu/about/mtc-foundation/give-now
Or, contact D. Allen Sharpe, Jr., MPA
Director of Alumni and Annual Giving I Office of Philanthropy
Midlands Technical College
Office: 803.732.5211