As the world began to close down in the spring of 2020 due to COVID-19, Irmo resident Katy Wiggs saw the need for children to have a safe place to learn when their schools temporarily shut their doors. The early childhood educator viewed this as an opportunity to model "outside the box thinking "for her two young children. Katy wanted this "making lemonade out of lemons experience" to empower kids to improve their world, starting now as young students riding the waves of a pandemic. By partnering with the Irmo Chamber of Commerce, a pod of students, ages 5-10, was established and offered a virtual environment with in-person teacher oversight.
SC Career Kids grew organically from questions the students had about the Irmo Chamber of Commerce and how they fit in. Kerry Powers, CEO of the Irmo Chamber of Commerce, and Ginger Huggins, quickly started referring to the kids as their "Podlings" and became invested in "growing and loving" them each day. During the school day at the Chamber, opportunities for children to interact with business leaders, government officials, and the community just became everyday life. Relationships blossomed, and we indeed witnessed "the village" step up and support kids!
From creating pretend hair salons, establishing restaurants featuring nature salads highlighted on the menu, engineering with legos, painting story sets, crafting jewelry, designing and selling their stationery, the experiential program took root. The children were encouraged to think big, take the initiative, invent, create, and design. They engaged in activities that developed from their interest and curiosity! The program was so successful that once described as a "solution to the pandemic," it became the vision of growing the South Carolina talent pipeline for future leaders. Quite literally, from the ground up!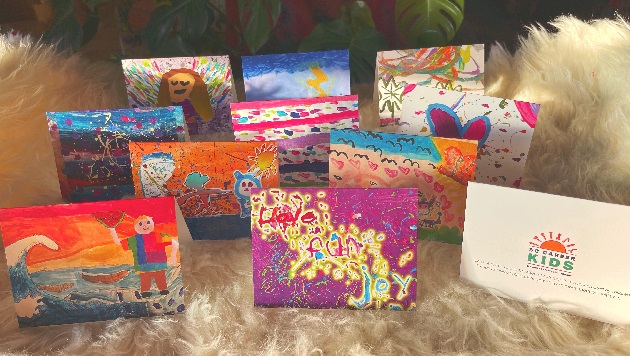 The experience was such a win, Wiggs wanted to continue the concept but expand the learning experience. She rallied "the village" and created SC Career Kids. SCCK will offer elementary school children an opportunity to learn about different career paths by partnering with South Carolina businesses and career experts. Love Legos? Engineering or construction might be of interest. Enjoy art – decorating, or graphic design might be a path for you. We will continue to let the interest of the kids determine our next steps! There are so many opportunities, and learning hands-on from local business leaders is a fun way to engage kids at an early age.
Local children gathered at the Irmo Park to paint and learn alongside a local artist, Ksenija Simmons. The "Make Your Mark in SC Career Kids event" was a well-attended event that solidified the interest and need in our community for kids to be exposed to careers at an early age. From splattered, colorful pieces to more detailed works, over 40 kids created masterpieces that were then scanned, combined with others, and transferred to notecards, which are sold as a fundraiser. "We were excited to have so many children ready to "Make their Mark" in SC Career Kids! Not only did the notecards turn out incredibly awesome, we learned that extraordinary things happen when your strengths are combined! A perfect lesson and example on how collaboration is crucial to success!" said Katy Wiggs. The notecards are available at Loveland Café or through the SCCK website, www.sccareerkids.com. All proceeds from the sales support SCCK and the innovative programs it will provide for our community.
If you are interested in learning more about our initiative, we would love to connect.