The Excursion Show TV crew embarked on the Lake Murray Country region to film two episodes of The Excursion Show, airing on Bally Sports Southeast. The crew explored the Lake Murray Country region; fishing the Saluda River with a guide, kayaking Lake Murray and even tried hydro flying with Carolina Hydrofly. Watch all of their adventures this Saturday, October 23 at 9:30 am on Bally Sports Southeast.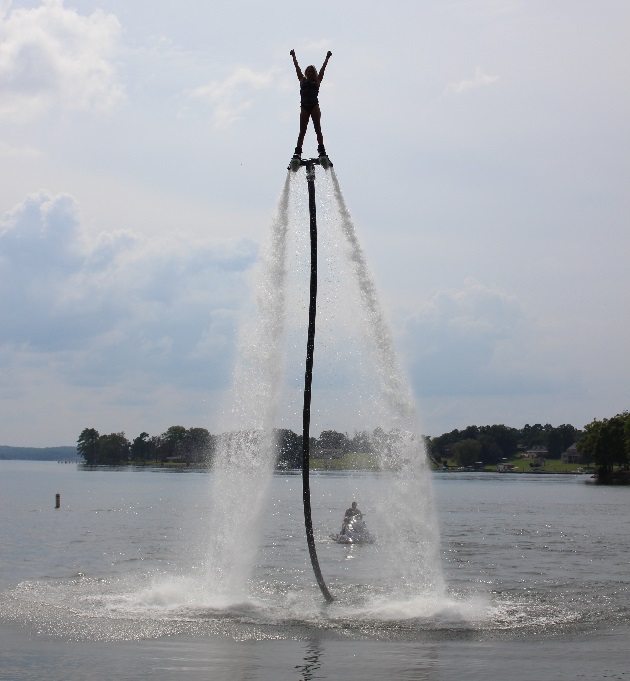 The Lake Murray Country Excursion Part 2 will premiere on October 30 at 9:30 am.
"Our regional tourism board was thrilled to host The Excursion Show and we can't wait until the premiere this weekend. We know these episodes will convince visitors to add the Jewel of South Carolina to their travel bucket list," said Miriam Atria, President/CEO.
The Excursion Show host, David Zelski, explores the United States for a set of adventures that showcase a particular region. They embark on thrill-seeking excursions that just about anyone can enjoy. From zip-lines and rock climbs to explorations through oceans, rivers and mountains, Zelski maps out a series of back-to-back adventures that may or may not end with a luxurious and relaxing reward. The final results determined by the crew determine his fate.
David Zelski is the president of Dizzy Productions, LLC and works on national programs, including producing and shooting for "Say Yes to the Dress" on TLC, shooting and editing for the Emmy-Nominated National PBS program, "Curious Traveler," and hosted and co-produced 4 seasons of "Anglers & Appetites" with Phil Proctor on Fox Sports South and Discovery's Destination America.
Capital City/Lake Murray Country is one of the state's eleven tourism regions promoting tourism in Lexington, Newberry, Richland and Saluda Counties. The Visitors Center is located on Highway 6 at 2184 North Lake Drive in Columbia. For more information, visit LakeMurrayCountry.com or call 803-781-5940.