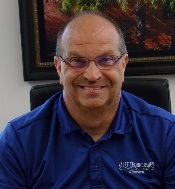 Thank you for checking out the Valet Tech corner. We are doing an article on your physical well-being this week. In light of the recent shootings around the country, we wanted to bring up building security and safety. This is NOT a political article about guns but emergency responder and cell phone communications inside buildings, whether it be individuals, Law Enforcement, EMS or Fire Fighters. The school shooting in Uvalde, TX, was a terrible incident. Still, a recent report states that a sniper would have been able to stop the shooter but could not communicate with his supervisor. The ability of all individuals and first responders to communicate during an emergency is critical. There are several other questions about this article, BUT too many schools have dead zones that prevent cell phone and emergency two-way radio communications.
The SC Fire Code requires signal boosters in any building (not including one or two-family dwellings or farm structures), new or existing when the emergency responder's two-way radio coverage is compromised. This would apply to all buildings over 5000 sq ft or three stories or more in height, both public and private.
If there is a fire or other emergency and people are trapped with no communications, because of dead zones, an emergency situation can turn into a disaster. What would happen if there was an earthquake and you were trapped down there and unable to call out? What if first responders were unable to communicate in your building? Could the building owner can be held liable if the building was never tested to determine if emergency responder two-way radio coverage is compromised?
There is a school district here in South Carolina where nine out of thirteen school buildings failed, and those are the ones that were tested. Many schools have not been tested, but for those tested, many have dead zones. This is not just for schools, but it also applies to government buildings, churches, stadiums, warehouses, banks, etc.
The code is required but not widely enforced yet. It is currently up to the local fire marshal to execute the code, and many are not aware of the details of the testing needed to ensure compliance. The equipment required to test thoroughly and the signal booster solutions are not cheap, and with economic indicators turning down, many areas may try to postpone because there is no money for it. The school district, with the nine buildings that failed, was able to get a grant to fund the upgrades for compliance and is available through a federal School Violence Prevention Program (SVPP).
The upgrades allow radio and cellular access by placing antennas that can repeat the signal outside the building so that signals can be transmitted and received throughout the building. It would be terrible to lose someone because they could not call for help or first responders were unable to communicate.
If you have school-age children, ask if the school is compliant. If you attend church, ask if it has been tested. If you have a larger office space, please get it checked. How many people can be saved by just making sure they can get help?
We usually don't endorse companies for work, but Paul Erickson, owner of Full Cycle Wireless which advertises in this Newspaper is one of the leading experts in the state for this technology and is currently working on projects in South Carolina.
Check us out at www.valettech.net, or email us at [email protected], and we will be happy to answer your questions. Follow us on Facebook and LinkedIn to keep up daily.