Brenda Rountree Jackson of Columbia, SC, passed away peacefully surrounded by her family on November 9, 2021. Originally from Barnwell, SC, Brenda was a proud graduate of Barnwell High School and Winthrop College. She earned her Master's degree in education and taught 2nd and 3rd graders as well as special education students in the public school system for over 25 years. Brenda loved spending time with her family and friends and was loved and admired by many.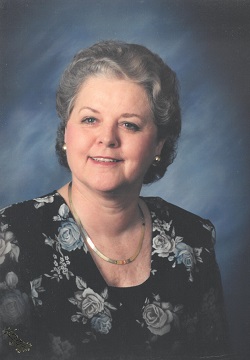 Those left to cherish her memory include her devoted husband of 52 years, Richard Furman Jackson, III, her daughters Jennifer (Michael) Deason and Karen (Bryan) Cress, 5 grandchildren: Josiah and Emma Deason and Sarah, Bryson, and Brayden Cress, her sister Priscilla Heiting, and many beloved nieces, nephews, and cousins. Brenda is predeceased by her parents, I.W. and Sarah Rountree and her brother I.W. "Ike" Rountree, Jr.
Visitation for Brenda Jackson was held at Dunbar Funeral Home in Irmo on Saturday, November 13 from 5-7 p.m., and her funeral service was held at Union United Methodist Church in Irmo on Sunday, November 14 at 2 p.m., with interment following at Bush River Memorial Gardens Mausoleum.
Memorials may be made to the Joy Class Mission Projects at Union United Methodist Church.
Memories may be shared at www.dunbarfunerals.com.