Golf Tips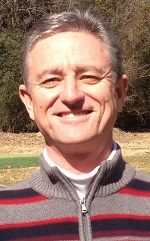 Holidays, families and golf seem to be a better fit than ever given the state of current affairs. Outdoor activities have been suggested by the safety experts and social distancing standards and protocols are easy to follow on the golf course. Here is what I am observing around golf facilities I visit; people are enjoying the social interaction community lends itself too more than ever before so why not plan at least a portion of this years holiday gathering at the course?
As I write this week's article it's pretty unique to have this seasons final major championship playing live. The Women's US Open will likely conclude after deadline but there are two points and a mention to bring up.
First the mention, Lauren Stephenson, a graduate of Lexington High School is working her way the leaderboard and currently inside the top thirty, more next week so stay tuned.
The first point that needs to be made is the weather in Houston is unseasonably cool, wet and windy. This could qualify for some to be miserable. However, what I'm witnessing while watching is plenty of fun with enthusiasm in challenging circumstances. Wind a light rain with temperatures in the high thirties is tough enough but what is disguised, almost invisible, is USGA set up which is always brutal. When rough is thick, fairways are muddy mush, and greens are firm, golf skill competence is completely measured. Add weather with nerves to this combination and it's the ultimate test.
As I watch through mid round I am completely impressed with the attitudes of the greatest women golfers on earth. In fact, it's uplifting and make me want to get out and challenge myself in the elements. So the second point is a bit of a suggestion, go see how much fun is possible while play in tough weather conditions. Get your mind right, dress for the elements and as long as you are safe, with the course open, try it.
My hope is to expand a bit more on this topic next week.
Time to shift gears and bring up some gift giving ideas that has become tradition in this column this time of year. Equipment and apparel is always popular. With equipment it's important when purchasing to be sure exchanges are allowed. In my opinion it's critical for the equipment to be custom fit and it's best to ask questions about exchanges prior to purchasing. This suggestion is a segue into apparel ideas. Equipment now can now be tailored to the player just as shoe sizes. When it comes to apparel, hats, shirts, sweaters, jackets, and shoes in that order are popular. Almost all can be found online now but be sure to check department stores live. Gift cards are beautiful at courses and golf shops if there is guessing here is the best I have; all golfers love to get golf balls and it's easy to figure out their preferences. You cannot go wrong with Calloway, Titleist, or Bridgestone.
Here is a final gift idea; surprise your golfer with a golf trip. Here is two surprise gifts I experienced this year: my children gave me a four day trip this past spring to Old Waverly and Mossy Oak, in West Point Mississippi. Then my wife gave me a weekend this past July to Highlands North Carolina, Old Edwards and Glen Cove. They were both well timed, two completely different golf experiences, and had amazing fun during both.
www.georgebryangolfacademy.com