A celebration was held for the Irmo Police Department on Saturday, August 1 in the Community Park of Irmo. Nicholas Cole organized the Irmo Police Department Appreciation Day in honor of all the police officers on the Irmo force.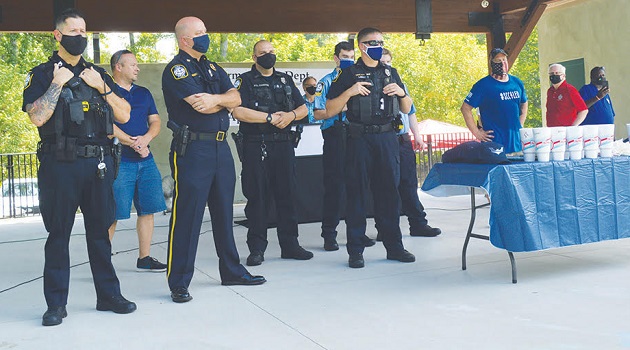 "In the climate we find ourselves in today we need to show all the support that we can," said Cole. "The least we can do is dedicate a day to them."
Councilman Bill Danielson was a key factor in the recognition of a day for Irmo PD. Danielson penned a proclamation to recognize the day in Irmo and it was passed by town council. "Danielson made the history happen," said Cole. "He pushed it through and got it done in a week."
The day belonged to Irmo PD as they received accolades from the community and a show of support by members of the community being there.
"It's exciting to see the community come together like this," said Irmo Police Chief Courtney Dennis. "The outpouring of support for our police department has been tremendous. That's the beauty of it."
"There are no politics involved here, just an appreciation for our police," said Cole.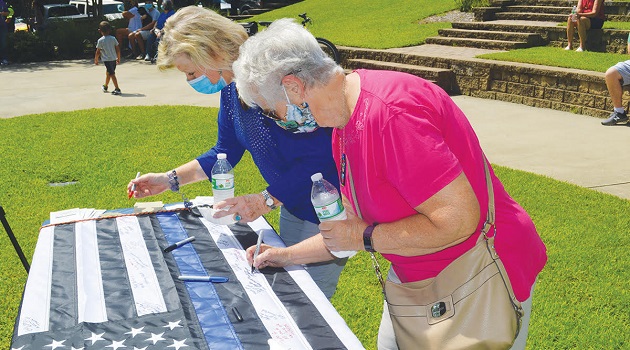 An American flag in black and blue was on hand to be signed by visitors who also included messages of support for the police force. The hope is that the flag will fly in front of Irmo PD on Columbia Ave.