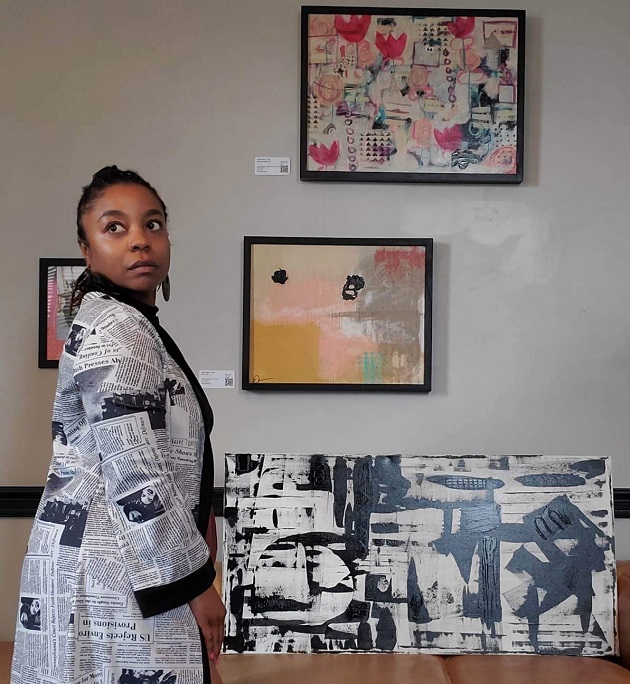 The Irmo artist of the quarter is Jamie Drew.
From Drew: "I'm an abstract expressionist painter using acrylic paint on cotton canvas.
My name is Jamie Drew, but I go by just Drew professionally.
Favorite subject is emotion! That's what I focus on when I paint. There is no particular object, person, or figure in mind most times. I am focusing on feelings. When I do choose a subject, it is often feminine in nature.
Much of my work can be found on my website at www.tgeliving.com and also on Instagram at tgeliving. I can be reached at [email protected]"