House Reapportionment and Vaccine Mandates
Redistricting Overview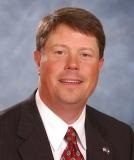 Over the past few months, we have been working to redraw the lines of the South Carolina House districts. Once a decade, the House is tasked with redrawing the lines to accommodate for population shifts as South Carolina continues to grow and change. Last week, we passed a new plan for our House districts. I look forward to connecting with the people of District 85, both new and old. You can see the proposed House district lines here: https://redistricting.schouse.gov/housepassedmaps.html
Vaccine Mandate
I was extremely proud to outlaw the unconstitutional COVID-19 vaccine mandates imposed on South Carolina by the federal government and Biden administration. This is a huge win in safeguarding our personal liberties and medical freedom.
We worked long into the evening Thursday to pass a bill that protects both businesses and the hard-working people of South Carolina. Under this, public entities can not mandate a COVID-19 vaccine, and private employers must honor religious and medical exemptions.
I fought for this legislation because it honors and protects the rights of all South Carolinians, including private business owners, first responders, local governments, school districts, and employees. I am proud of what we accomplished this week, and I will continue to fight any and all federal overreach in South Carolina. The bill now resides in the Senate.
Other Important Links
• For updates from the Governor, visit: https://governor.sc.gov 
• To track a bill, live stream session or meetings, and other information, visit the State Legislature website: https://www.scstatehouse.gov/index.php
• To download the SC Legislature Mobile app for iOS and Android devices, search "SC Legislature" on the App Store/Google Play.
If I can be of service or assistance to you, please do not hesitate to contact me. Via email at [email protected] or my 24-hour phone line at 803-331-8468.