The Irmo Cherry Blossom Festival held its annual activities Saturday, March 26. People came in kimonos and costumes to enjoy several activities, including a Kimono Stroll, Plein Air Painting Day, and Cosplay Morning. Blossom lovers brought picnics and took photographs under the spreading trees.

Saturday morning, Irmo Town Park had over 50 visitors who came to the  5th annual event, traveling from at least 16 different ZIP Codes. Many were repeat visitors from years past.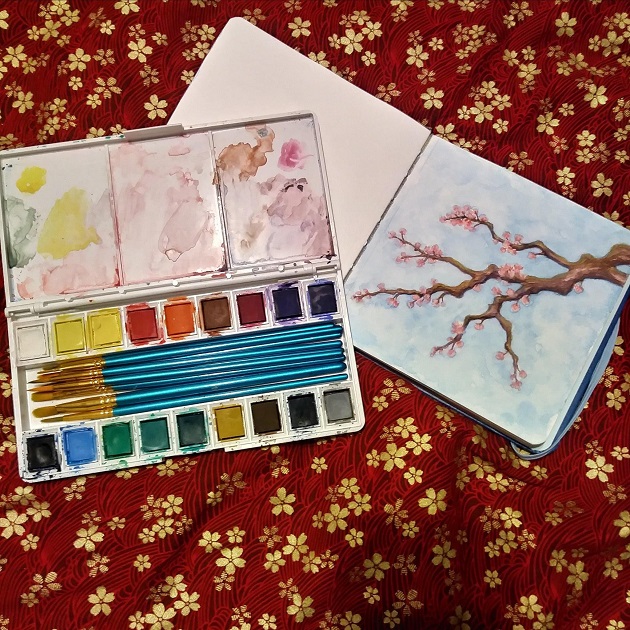 The main attraction was, of course, the blooming trees themselves. The delicate sakura (Japanese for cherry blossom) did not disappoint this year. The white and pink bloom with some green leaves interspersed erupted right on time, seemingly unaffected by the freezing temperatures only the week before.

This year's cherry blossom festival was hosted by Studio 3P, LLC and Iblebe Artists' Collective. For more information on getting involved, write The Irmo Cherry Blossom Festival at [email protected].
Photos courtesy of Studio 3P.