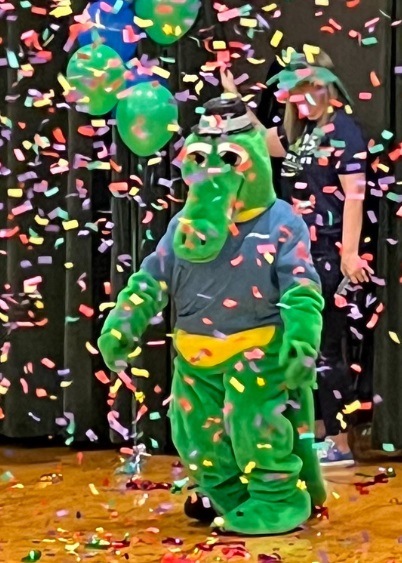 River Springs Elementary School celebrated its 25-year anniversary on Wednesday, January 25, 2023.
The school originally opened in January of 1998 and has been going strong ever since. Principal Matt Gams said the energy in the building has been contagious leading up to the big celebration.
"This celebration was a plan in the making, Gams said. "We started planning this months ago in preparation to build the excitement for this grand event here at River Springs, our 25 th anniversary. River Springs is such a special place for our community, our students, and our teachers. Our faculty and staff stay here because they love it so much."
Serving as a "surprise" birthday party for Navigator, the school mascot, the event included the Dutch Fork High School band and Dazzlers as well as a brief history of the school. Following the celebration, each student received a 25th-anniversary commemorative light-up ball as well as cake and ice cream during lunch.
Among the guests were two teachers, Jane Davis and Lisa Ingram, who have been at River Springs Elementary School since the doors opened. Ingram said she has never seen herself anywhere else.
"I have loved being at River Springs since the very beginning and I was the very first music teacher here," Ingram said. "Today was so special getting to see former students up on stage with the Dazzlers and the band, knowing they had come through River Springs. And then getting to see students sing the River Springs School song that we started all the way back 25 years ago just really made my heart sing. I am on year 29 and love every second of it. As long as they'll keep me I will be coming back because it is such an awesome place here."
Earlier in the week the school hosted distinguished guests including former staff who were encouraged to walk the halls and view artifacts from a 2007-time capsule.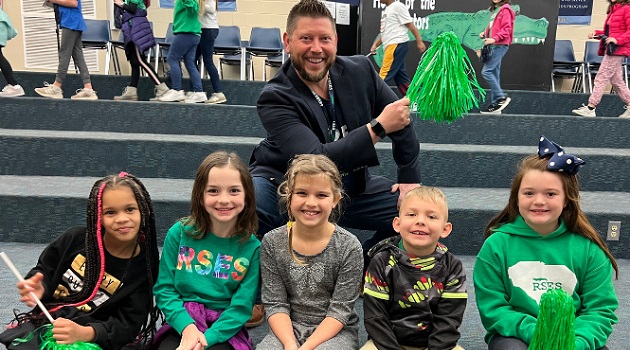 Gams said there is a plan to bury a new time capsule in the Spring and again lauded how much fun the birthday celebration has been.
"We just had a fantastic time and it was just another wonderful event to bring our Navigators together and just that spirit that we had going on today was out of this world," Gams said.