At the sensitive age of 20, I felt a calling to immerse myself in a role that served a greater purpose than my own. Soon after, a U.S. Army recruiter called.
I did not understand what it meant to serve our country until September 11, 2001. That day revealed a person's true character and demanded that the real men and women step up. Out of over 180 soldiers in my unit, there were only 26 female soldiers. Of those 26, only five completed their commitment to service when our unit deployed. I was among those five brave women.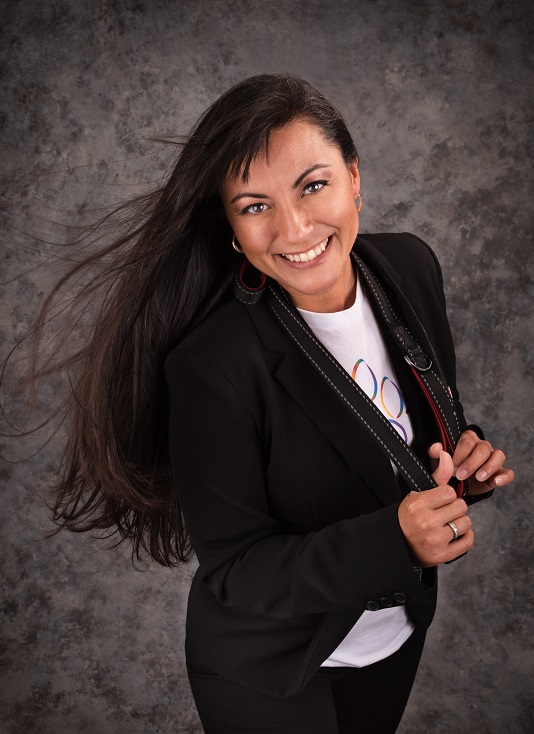 My military occupational specialty (MOS) was a 31C Radio Operator/Maintainer. A drill sergeant had the pleasure of telling me my life expectancy was seven seconds as soon as I stepped out into the battleground.
"Cut the comms, and you win the war," he added. What a statement, I thought, and at the time, I did not fully understand what he meant.
In March of 2003, my quartermaster unit deployed to Iraq, and we were stationed in the middle of absolute nowhere. No man's land had a new meaning for me. Geared up with my M16-A1 rifle, Kevlar helmet and vest, and nuclear, biological, chemical (NBC) pack strapped next to my hip, I stepped out of the bullet-riddled bus and started counting to seven. Soon after, an NBC alarm goes off, and as we have trained many times, we quickly don our masks in nine seconds. That drill became my new way of life for the next 12 months.
I remember the official start of the war, March 19, 2003. It was in the evening, quiet and peaceful. I remember walking to the Tactical Operations Center (TOC) to report for duty, relieving my battle buddy. I checked in with my commander and first sergeant for orders of the evening, checked our communications systems, and suddenly, on the radio, we heard, "Lightning. Lightning. Lightning." Mortar rounds were attacking us. "Cut the comms, and you win the war." That was my first thought.
Like routine, we don our masks and execute our orders to alert our soldiers to run to our safety bunkers. I dash to the females' tent while yelling out the same radio call signal alerting as many of the soldiers as possible along the way. I grab my battle buddy, assist her with her NBC gear and make a run to the bunkers.
While inside the bunkers, I looked around me, and I saw soldiers praying, some crying, others panicking while our leaders tried their best to keep the group calm and in order. A sergeant kept the bunker's door slightly opened, and we could see patriot missiles fly across the sky, lighting it so bright as if it were daylight. I checked on my battle buddy, gave me a head nod, and we tried to reassure others. In the middle of it all, one soldier comments, "I hope no one has to pee." I could not help but laugh. Despite what was going on around us, humor still had a place.
During my time on foreign land, I intimately understood our core values of LDRSHIP as these values were the true weapon for our country's protection of its constitutional rights, liberties, and justice. I understood the honor of reciting our pledge and the meaning of patriotism.
After my service, I carried those experiences with me and adopted the Army's values throughout my life. I held many roles in my professional career that involved the pride of service. Today, I proudly service a unique community of paws and claws, barks and meows, chirps, and ribbits.
RubyRed's Pet Care, LLC opened January 10, 2020, and with the same grit, tenacity, and Army core values, I pushed through the pandemic's cone of uncertainty.
We are a pet sitting company that caters to professionals who desire to provide quality care for their pets in the comfort of their homes while they are at work or leave to go on vacation or business travel. Specifically, we specialize in providing dog walks, pet sitting, and pet transportation.
The mission of RubyRed's Pet Care, LLC is to set the standard of professional pet care in the Midlands. We strive to earn the trust of our Pet Parents by offering peace of mind and alleviating the stress of leaving their pets in the care of others. We are proud to offer outstanding pet care services using technology, innovation, and customizable care for our pack that goes beyond treats and belly rubs.
We serve with pride, and we are proud to serve.
Many tail wags,
Ruby Ballesteros, Owner
RubyRed's Pet Care, LLC