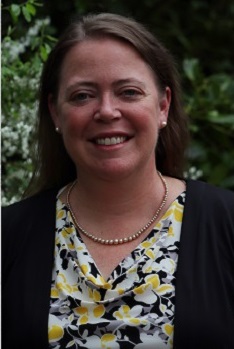 Students receive report cards each quarter, as well as interim report cards in the middle of each quarter. A student's report card provides a numeric score of competency in each subject area and is often considered a predictor of future success. However, a student's report card does not describe whether the student worked hard or not for the scores, how kind s/he was to classmates, what challenges s/he overcame, or many important qualitative measures of success. Thus, the student report card is a useful indicator and we acknowledge its limitations.
Individual schools also receive report cards. The basis for the School Report Card is the federal Every Student Succeeds Act, which requires states to provide transparency in how well schools and school districts serve their students' academic needs. Transparency can be challenging, especially when data collection is complex. The SC Department of Education (SCDE) and the SC Education Oversight Committee (EOC) are tasked with the administration of the School Report Card system and the data calculation formulae. By way of background, the SCDE is led by a Superintendent of Education elected every four years in statewide elections; the EOC members are appointed by the SC legislature or SC governor to serve 4 year terms or so. The current Chair of the EOC is an attorney in Charleston who has served on the EOC since 2005 (www.eoc.sc.gov/news).  
Like the student report card, the School Report Card provides an overview of a school's success using specific data to reach a defined rating. Unlike the student report card, the School Report Card is published annually and attempts to include both quantitative and qualitative performance indicators: Academic Achievement; Student Progress; Preparing for Success; College and Career Ready; English Learners' Proficiency; Graduation Rate; School Quality; Classroom Environment; Student Safety; and Financial Information. All of the indicators are measured (the results are available), but the last three are not rated (included in the School Report Card rating). The data weighting system changes a bit each year; the specific formulae used to calculate school ratings are provided online in a 112-page PDF report located on the EOC website.
The Academic Achievement indicator for high schools, for example, includes Biology, Algebra 1, and English 2 End of Course exam passage rates but not the U.S. History exam. With teacher shortages, perhaps schools place emphasis on exam courses; this is a controversial theory. An area of improvement in 2022 is the recognition of the Special Needs Employability Credential, allowing the possibility for non-diploma track Special Needs students to be considered Career Ready. This is an improvement in the School Report Card rating system for schools that educate Special Needs students bused from other parts of a District. On the other hand, an area of concern could be the Graduation Rate indicator. While the expectation statewide is that a student graduates high school in four years, there are times when a student must retake courses for not meeting rigorous school expectations or when a credit-deficient student moves and enters a new school in need of academic remediation because of actions taken or not taken at the former school.
Each performance indicator in the School Report Card rating weighs differently, and can also differ for K-8 vs. 9-12 schools. For example, selected items from the statewide School Climate Survey will count 10% for K-8 schools and 5% in high schools. The teacher questions on this survey include perceptions of instruction, working conditions, and safety; the student questions include perceptions of the social-physical-environment and safety. Each school must have survey response rates of 80% or more or the school loses points on its School Report Card rating. Further, the English Learners' Proficiency indicator counts 10% of a school's rating when a school has 20+ students for whom English is a second language; otherwise, the 10% is distributed elsewhere.
Overall, the School Report Card system provides a useful snapshot and starting point for inquiry, but should not be considered the sole measure of a school's success. Like the student report card, it does not convey important qualitative information that matters in the life of a child: attentiveness of teachers, rigor of homework assignments, warmth of school counselors, more. A school is a reflection of the community it serves – this is yet another reason for our community to rally behind our schools and volunteer time, talent, treasure, and voice for all students.