The St Andrews Woman's Club (SAWC) started the 2023-2024 year with a Summer Social and membership gathering at the General Federation Woman's Club – South Carolina (GFWC-SC) Headquarters located at 1511 Laurel Street in Columbia on August 20.
Many of the club's members were in attendance to welcome four new members who joined the club that day.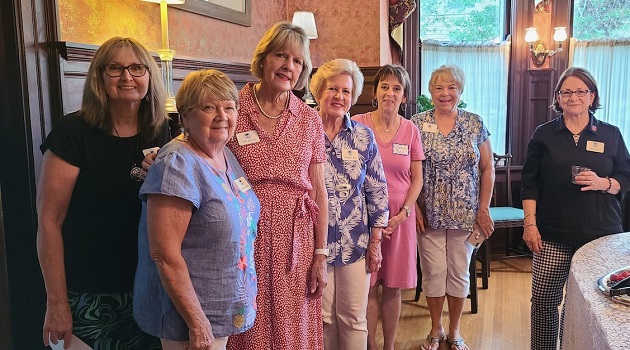 The St. Andrews Woman's Club is an International Service organization of women who are dedicated to helping, women, children, and communities. The club members help by volunteering their time and money to make the world a better place to live.
Featured photo: Four club members, left to right, Lynne Hauptner, Gail Elfert, Janet Prince, and Laurie O'Kelly (President SAWC).