St. Andrews Woman's Club began its new year by completing old business from the last club year.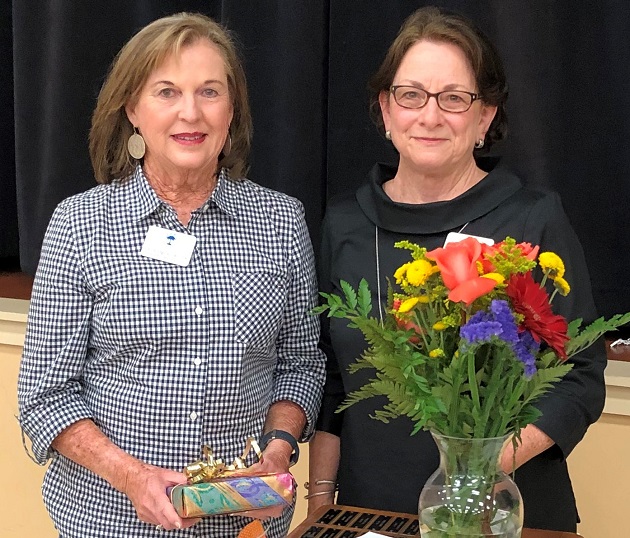 Katherine Keckeisen (left) was recognized as the 2019-2020 Clubwoman of the Year. The award was presented by Susan Smith (right), last year's recipient.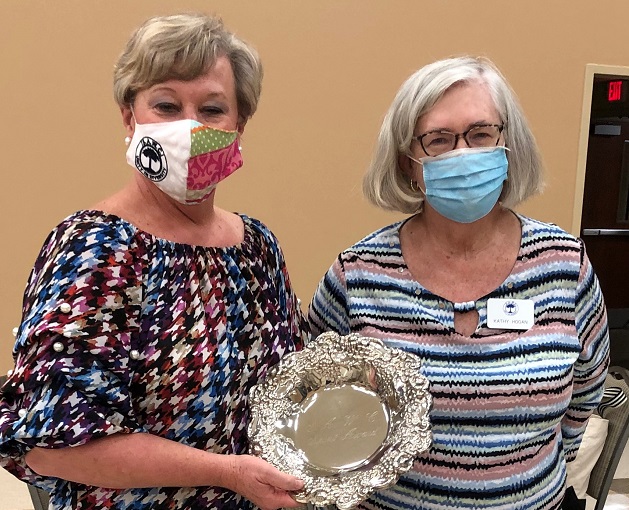 Kaye Hunke (left) was presented the Dianne McCarty Spirit Award by Kathy Hogan (right), club advisor.
Feature photo: New members welcomed into the club are (left to right) Cyndi Bryant, Teresa Bridgers, and Vicky Hadley. Elizabeth Taylor (absent) is also a new member of the club.