Lexington-Richland School District Five students have won awards in the annual SC Economics Challenge.
The SC Economics Challenge is a state-wide competition open to high school students in grades 9-12. There are two divisions, Adam Smith for AP/IB students, and David Ricardo for on-level Economics students. School District Five students all placed in the David Ricardo division.
Pictured above: First Place: Jakeira Gillie, Tyonna Jones, Alexandria Mack, and Daniella Williams (Irmo High)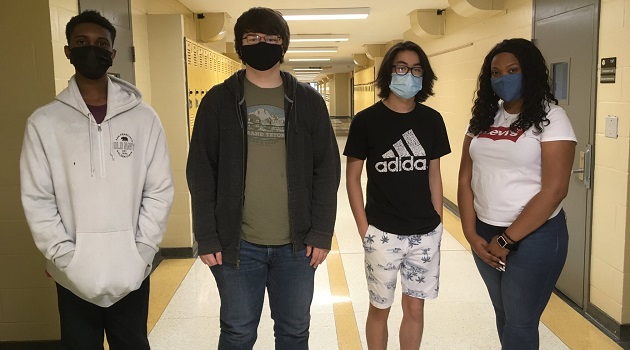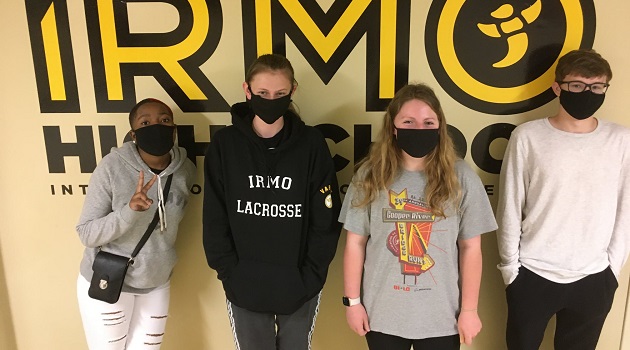 "I am very proud of these students for doing their very best on this Economics assessment," teacher Sarah Ostergaard said. "I am also proud to be part of such a great team of Economics teachers. This is, for sure, an #IrmoStrong and #PrideIn5 celebration."
Teachers register students in teams of 3-4 and have them take an online individual assessment, composed of economic questions for their level. Team scores are average and the winners are announced. In a non-COVID year, the top teams would be invited to the Darla Moore School of Business for Econ Day and the Economics Challenge, where students would complete in an exciting buzzer round with their peers from across the state. However, this year, for the safety of participating teachers and students, the competition elected to give the state title to our top performing student in the preliminary round.
The top team continues to the National Semi-Final Round.
Each winning participant will receive a certificate of congratulations and a check for their efforts. Due to the pandemic, a Virtual Recognition Ceremony will be held May 18 at 7 pm.