What you might notice first about Cap James is his silver hair, perfectly styled. What you will come to appreciate about him is his kind heart.
A retired attorney, Cap is currently involved in financing real estate transactions, all of which satisfies his business side. But it is music that satisfies his soul. And he has a unique way of sharing his love of music, The Cap James Music Ministry – Riverland band.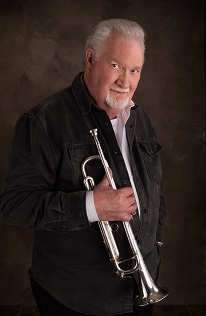 Many charitable groups exist to help people in need; Riverland exists to help charitable groups. Cap elaborates, "When an organization holds an event for the purpose of raising money for a charity, it typically needs to budget significant funds for entertainment. Riverland can provide its musical talent at no cost to the event organizer so that dollars budgeted for entertainment can go directly to support the charity."
Riverland big band is comprised of 14 musicians, including one vocalist; very talented musicians who make music their profession. Most are music school graduates and are school or college music teachers performing professionally around the state. The band offers many styles of music, including blues, big band, swing, Latin, Christian and easy listening. The Riverland Combo has 6-8 instruments, (saxes, trumpets, trombones, keyboard and drums), and one vocalist. The Cap James duo or trio is self-explanatory in number and is comprised of a keyboard, trumpet/flugelhorn and a sax. The duo/trio plays for senior citizen living centers, church luncheons and events and at hospitals.
"Although we are usually paid a little, we would play for nothing, but wouldn't refuse a bite to eat." Cap shares, "All of our groups can be hired to play for parties or events. If we get public or private charitable donations, we are able to perform for charitable fundraising events without charging the event holder."
Cap states, "Our motto is 'Play It Forward,' which means that if the community supports us, we, in turn, can help community charities raise more money without incurring an additional expense." Cap smiles as he shares that this motto, as well as the unique concept behind the band's service mission, sprang from his own imagination.
"My music pastor at Riverland Hills Baptist Church encouraged all of the orchestra members to be music ministers," says Cap. "I took that calling to heart and ran with it."
In addition to their charitable work, "What makes our band different from others is that we are like family and really enjoy each other." Cap observes: "After a rehearsal or performance, we don't scatter to the four winds, but rather hang around and fellowship. We share a Christian heart and a love for music."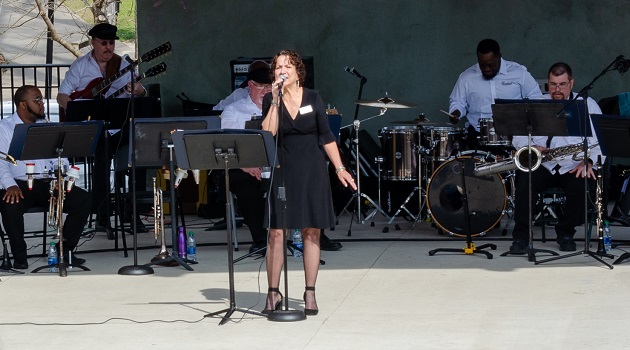 The Cap James Music Ministry – Riverland, as well as its sub-groups, are available for charitable events, civic groups, churches, veterans, hospitals, senior citizens and other organizations and facilities that may not be able to afford to pay for a professional band.
Cap has been playing the trumpet since 1960, making music in concert bands, marching bands, church orchestras, pit orchestras, big bands, jazz bands and combos and even polka and German bands.
Originally from Rochester, New York, Cap attended Syracuse University and received his Juris Doctorate degree from Buffalo Law School. He moved to Columbia 18 years ago; James has two sons and a daughter, and he is a widower.
The Cap James Music Ministry – Riverland was registered in 2018 as a 501(c)3 private foundation and a South Carolina registered public charity.
For more information, including information on hiring the band, making a donation, and reading the artists' biographies, visit their website: www.riverlandband.org.