Village Idiot Pizza is celebrating 30 years of serving NY-style pizza and good times in a comfortable, laid-back atmosphere. Under Kelly and Brian Glynn's ownership, the Columbia classic has reached a major milestone few local restaurants achieve.
The original Village Idiot Pizza location has become a fixture in Five Points. The first location opened in 1990, launched by three friends from New Jersey who lovingly referred to themselves as "the village idiots" in the neighborhood. The name stuck, and now the jester imagery is one of the most recognizable in the area.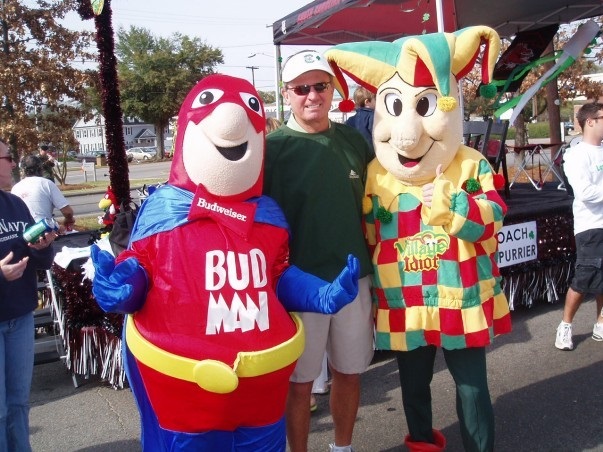 Since its inception, Village Idiot has been fueling the downtown Five Points area with pies and pitchers. Yet the Five Points location did look a little different in the '90s — then dubbed "the Idiot" by its patrons, there were classic elements like vinyl records to set the soundtrack plus unique games ranging from hermit crab races to a prize wheel behind the bar.
Current owners Kelly and Brian Glynn were both working in the restaurant in 1994 — Kelly as a server and Brian as a cook. The restaurant changed ownership in 1996 until it was taken over by the Glynns in 2003.
After meeting at the restaurant in 1994, Kelly and Brian's playful work dynamic transitioned into a relationship and then marriage with Village Idiot almost always playing a large role in their life together.
"Somehow I knew we would become owners," says Kelly Glynn. "I felt that ownership in my heart since working at Village Idiot as a young adult. When the opportunity arose, we had to jump on it — it was meant to be."
The Glynns have both been in and out of the restaurant industry since their teens. They jumped in headfirst and continue to be highly involved in day-to-day operations. The duo kept the same laid-back vibe for which the restaurant is known and loved while also enhancing operations and expanding the eatery into the neighborhood spot it is today. Village Idiot boasts 25 category wins as "best" or "runner up" in Free Times' Best of Columbia over the years, including Best Pizza, Best Happy Hour and Best Trivia.
"We've been told by a customer that this was their 'adult treehouse' — a reliable hideout with positive energy," says owner, Brian Glynn. "For me, it's like a time capsule. It's so familiar to people, and I think that's why they keep coming back. It's exactly how they remember it from college."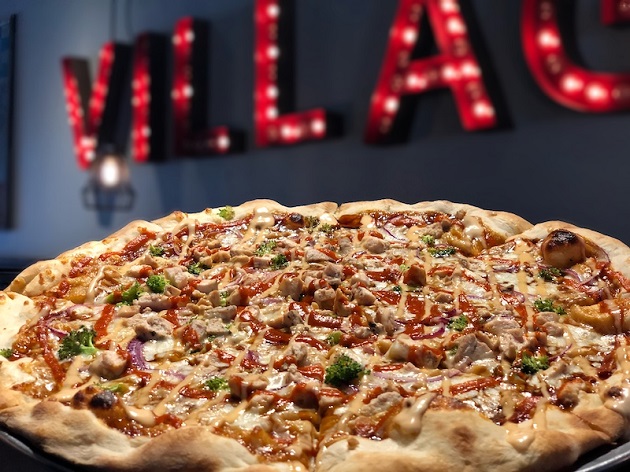 Learn more at http://www.villageidiotpizza.com.