Seven Oaks Elementary School MEDIA Magnet now has a new outdoor learning space thanks to a generous donation from Lou Kennedy, CEO of Nephron Pharmaceuticals Corporation.
During a special ceremony on May 19, Kennedy dedicated the new memorial outdoor classroom in honor of her late mother, Nancy Thomas Wood. Wood was an educator for more than 40 years, spending most of her career teaching first grade at Seven Oaks Elementary. Kennedy's mother made an incredible impact on her students and on her community and the outdoor classroom space will continue to celebrate her legacy and her impact for decades to come.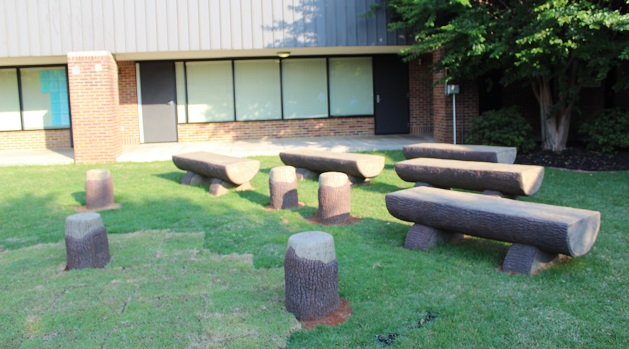 "The outdoor classroom space will serve as a place to remember the incredible impact Wood made on her students and community," said Seven Oaks Elementary Principal Christian English. "We are so grateful for her daughter's contribution of the wooden benches and blessing us with this outdoor learning space. We know our students will learn and grow in this space and make memories that they will carry with them always."
Kennedy attended Seven Oaks Elementary school and was taught by her mother in the first grade. Kennedy fondly remembered that her mother required her to call her "Mrs. Wood" at school, just like the rest of the class.
"I just wanted to do something to honor my mom, and there's nothing she loved better than inspiring kids to do great things," Kennedy said. "I am so happy to see that Seven Oaks Elementary School is still thriving after all these years and I'm so humbled by the fact that I can do anything to help children be who they can be. My family and I are grateful for all of the generous support from around the community that made this possible"
The Nancy Wood Outdoor Classroom will not only be utilized for academics, but also to impact the social and emotional health of students.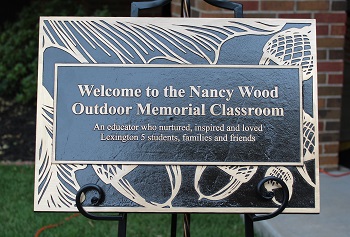 "Having the benches being installed this past December has given our school the opportunity to utilize then in many ways and see the benefits they provide to our school." English said. "We have been able to use them for students that might need a moment with the school counselor, as well as an additional space for students to enjoy being outside during the school day or lunch period. This addition will continue to enhance the district's vision to love and grow our students."