Lexington-Richland School District Five received the keys to a new electric school bus on Friday. School District Five is one of four districts in the state to receive the state-of-the-art, Proterra equipped, Thomas Built bus.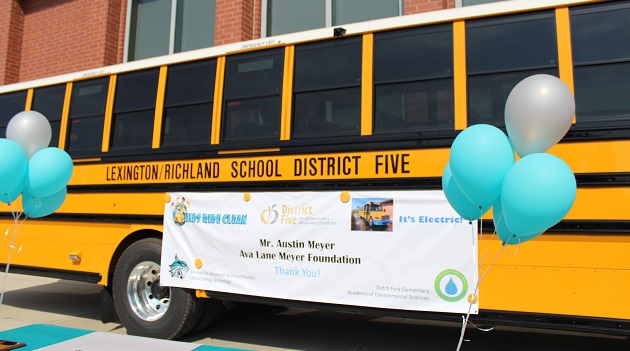 The district was selected to receive the bus after a student entered the "Kids Ride Clean" writing contest sponsored by the Ava Lane Meyer Foundation sharing why our district wanted the electric school bus and how the district would utilize the bus. The Ava Lane Meyer foundation was created by Austin Meyer to advance clean energy and transportation by both investing and giving in those areas. 
Austin Meyer, Lexington-Richland School District Five's Superintendent Akil E. Ross, Sr., board members and students were all on hand for the presentation.