The Miss Junior Silver Fox and Miss Silver Fox Pageant for 2022 took place on May 14. 
The Pageant was presented on behalf of the Dutch Fork High School Air Force JROTC Booster Club. The pageant has raised about $35,000 over the last 4 years. The fundraiser serves to raise money to send Senior Cadets to the Citadel to participate in the Citadel Cadet Leadership Course for graduating cadets accepted into an accredited college.
Pageant contestants were from both Dutch Fork Middle School and Dutch Fork High School. Shawn Meeh, a teacher in District Five, volunteered her time to the charity as a Pageant Director.
Contestants had three-panel interviews with the Judges, in which they had to answer a number of questions about their goals, community activities, and leadership. They also had an opening number of choreography and competed for Casual Wear, and evening gowns. Contestants also received awards for raising the most money from area businesses, Congeniality, and the People's Choice.
The Final Title Holders for the Miss Silver Fox Pageant were:
Miss Silver Fox 2022 representing the High School – 9th Grade student from Dutch Fork High School – Abigail LaForce.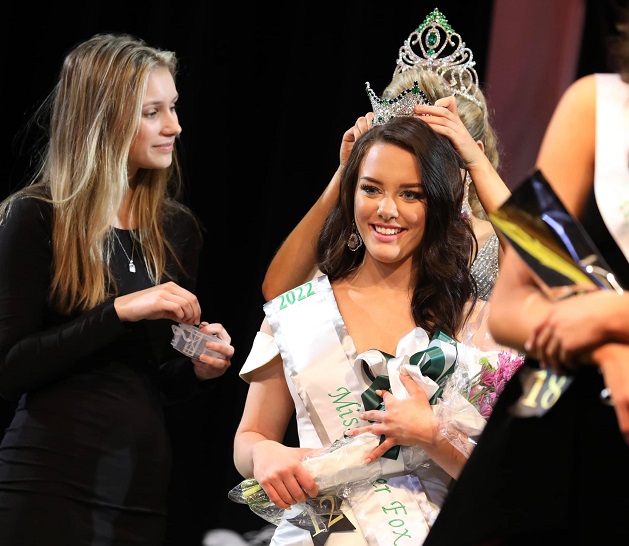 Miss JR Silver Fox – 7th Grade student from Dutch Fork Middle School – Cleo Floyd-Johnstone. Cleo also won the Overall Award for Best Casual Wear, Miss Congeniality, and the People's Choice Award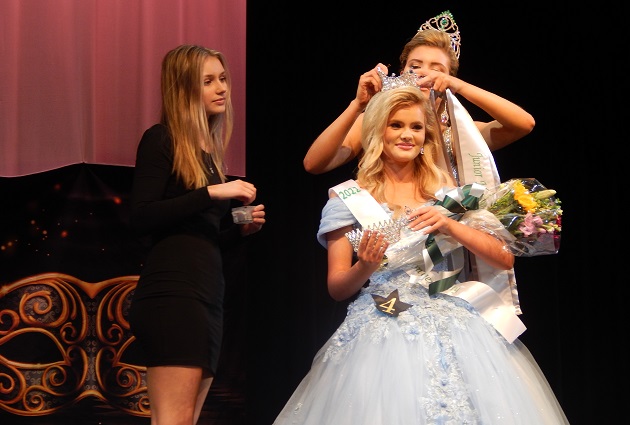 Miss Silver Fox winners have to be strong leaders in their community and school. Both LaForce, and Floyd-Johnstone have already started service projects to represent their titles for Dutch Fork, and will be reading to 4 Elementary Schools in District Five before the end of the school year. They will also be working together through the year with other community service projects.
Pictured are judges – Kaitlin Stowe,  Miss America United States; Paige Roberts; Abigail LaForce, Miss Silver Fox 2022 – 9th Grader; Cleo Floyd-Johnstone, Miss JR Silver Fox 2022 – 7th Grader; judge Felicia McGil, Miss Gamecock