More than a dozen emergency vehicles responded to a fire alarm at the Friarsgate Centre located at 107 N. Royal Tower Rd. in Irmo. Smoke was seen coming from different areas on the roof and firefighters worked to determine its source.
According to IFD officials, an electrical fire started in Unit C of the structure causing a significant amount of smoke which set off a burglar alarm. Irmo Police responded to the burglar alarm and noticed the smoke and a door that was warm to the touch. They called 911 as did another attendant in the building. Fire vehicles from Irmo, Lexington, West Columbia, and Columbia responded to the call. When a commercial fire is determined units respond from surrounding municipalities.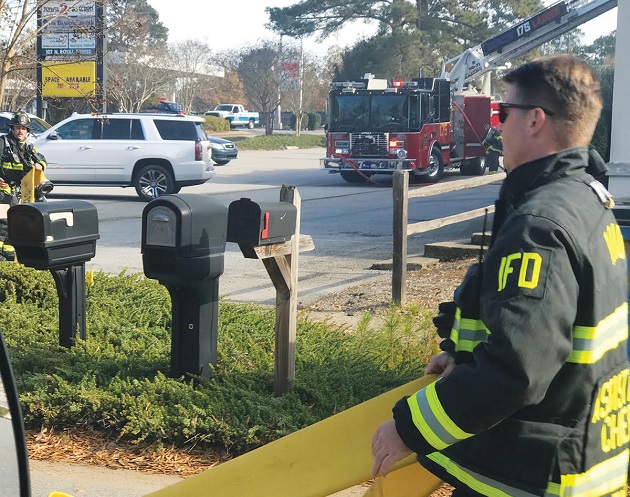 The investigation into the origins of the fire continues.