Campaign TV commercials for national and statewide candidates are everywhere, so it is easy to overlook the choices for candidates at the local level. I am encouraging all of you to pray and think about your votes at all levels and make sure you VOTE. As a former school board member, I believe making a decision about your school board members is serious business. These are the people who make decisions for the most precious gifts God has given us, our children.
After much thought, I ask you to support and vote for the following three candidates for School District Five: Robert Gantt for Richland County and, April Alsup and Michael Cates for Lexington County. I trust them to make the right decisions on behalf of our children, teachers, staff, administrators and community.
I have known Robert for over 30 years and served on the school board with him; I know his heart guides his desire to provide an outstanding education for our children. I served on the school board with Michael Cates and witnessed his commitment to supporting the students, teachers and staff. It is only during this campaign season that I have been introduced to April Alsup, but from what I have researched and heard about her, she has proven her loyalty to our students and schools through her many years of volunteer service.
I believe each of these candidates will support equity and access district wide. They will work to ensure our schools are safe by supporting our school nurses, social workers, mental and emotional health counselors and school resource officers. They will support hiring and retaining top teachers, staff and administrators. They will work with the superintendent to ensure excellence in our schools. They will support the continuation of magnet and school choice programs, thus providing options for families to choose learning environments best suited for their child.
When I vote, I look for candidates who demonstrate good character and who lead a purpose-driven life. I trust their decisions will be based on facts, excellent recommendations and their own study. I ask that you join me in supporting school board candidates Robert Gantt in Richland County, and April Alsup and Michael Cates in Lexington County. At their core, they are true servants.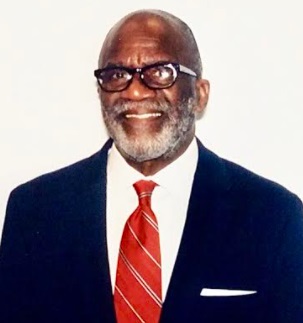 Larry Haltiwanger, Sr. served on the District Five School Board and has been a lifelong resident in the Irmo area. He serves as Steward Emeritus and Bible Study & Sunday School Teacher for St. Paul AME Church in Irmo.