I am pleased to report that last week the House of Representatives State Budget passed overwhelmingly with a bipartisan vote of 108 in favor to only 7 against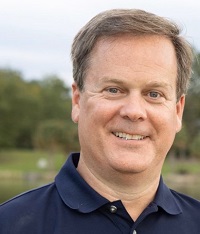 A lot of hard work and effort went into creating this budget with hundreds of hours of committee meetings, subcommittee meetings, and conversations with numerous state agencies. The ability of this budget to move through the House with few amendments is evidence of a solid and sound fiscal policy that adequately funds the needs of our state while making South Carolina a better place to live, work, or own a business.
The 2022-2023 State Budget is unique from those of previous years because of the amount of surplus funds in our state, from years of wise budgeting and policy, and an influx of federal ARPA funds and infrastructure money. Taking this into consideration, we built the budget on a foundation of 4 basic pillars, which are present throughout: Reducing Taxes, Roads, Reserves, and Raises for Teachers, Law Enforcement, First Responders, and State Employees. The House's budget is balanced, with conservative financial management practices, and a low tax debt burden. This budget grows our revenue and reserves.
Below are just a few of the highlights from this year's House budget, including bettering our education system and infrastructure, and improving the lives of our veterans, state employees, teachers, law enforcement, and taxpayers. The budget now is on its way to the Senate, where changes are possible. For a full breakdown of everything in this year's budget or to find specific dollar numbers or line items, I encourage you to visit the House Ways and Means webpage on the scstatehouse.gov website.
---
Education & Teachers:
One of our priorities this year (and every year) is to make sure that our K-12 schools and institutions of higher learning are fully prepared to provide the best possible education and resources possible for our students and teachers. Here's what this year's budget does:
Provides K-12 schools over $12,000,000,000 in funding next year
Raises the SC starting salary to $40,000, a $10K raise from 2018
Raises the SC average teacher salary to $52,604, a $7K+ raise from 2018
Raises average dollars spent per pupil to $4,834
Raises bus driver salary by 5%
Dedicates $150M to capital improvements to disadvantaged schools
Provides $100M for classroom materials and expands VirtualSC by $5.4M
Freezes tuition for in-state, 4-year, public universities and fully funds state scholarships through the lottery for the 7th year in a row
Provides $20.8 million for workforce training equipment for Technical Colleges
Helps college students through $60M in Needs Based Grants and $20M in Tuition Grants
Provides $4.1M in scholarships to disabled students in programs that promote the advancement of academics, socialization, independent living, and career development
Roads & Infrastructure:
This budget has a profound dedication to improving, expanding, widening, and expediting infrastructure in SC once and for all. With the passage of this bill, our highways and interstates, bridges, water and sewer, and broadband infrastructure will be years ahead of neighboring states. The House Budget:
Improves our infrastructure by allocating $1,000,000,000 towards South Carolina's roads
Accelerates rural interstate funding to accelerate interstate projects
Accelerates local projects by giving $250 million to the County Transportation Funds, with a focus on secondary and low volume primary roads
Funds Navy Base Intermodal Facility and barge infrastructure project, ensuring our ports remain an economic engine and create high-paying jobs for our citizens
Funds the assessment and improvement of infrastructure needed to bring new water and sewer opportunities to areas facing challenges in providing safe water
Income Tax Relief & Reserves:
Since Republicans took over the House, SC has seen over $54 billion in tax cuts. This fiscal year alone, in a $10.8 billion budget, over $3 billion have been returned to taxpayers. That represents a return of 1/3 of general fund revenues to South Carolina citizens through individual income tax cuts, small business tax cuts, corporate income tax cuts, food tax elimination, and property tax relief. This year's budget:
Funds income tax relief, which provides significant relief to almost all taxpayers and simplifies our tax system
Funds year 1 of the House's new income tax plan, which cuts income taxes by $1,000,000,000 in South Carolina, saving the average SC family an average of 25%.
Fully funds constitutional reserves and brings our total state reserve funds to 10% of our revenue, which has SC sitting at $1,047,000,000 in reserves.
Law Enforcement:
Since the pandemic, we have seen an overwhelming number of law enforcement officers retiring, leaving the profession, or not applying at all. We included a number of provisions in this year's budget to combat that:
Raises salaries for law enforcement & correctional officers, with an extra $10M for training
Dedicates $20M for body cameras and armor for all law enforcement officers
Provides man down electronic system at Level II and III correctional facilities and security cameras and vests for emergency responses teams and correctional officer
Supplies $6M of Critical Supplies and Equipment to Dept. of Corrections
Veterans:
It is important that we provide for and give back to our veterans, who risked it all for our country and our freedom. We have incorporated funds into this year's budget to help fund veteran's services, as well as eliminate taxes on military retirement through our income tax relief bill. Here's what else the budget does for our veterans:
Expands ability to deliver critical services to the Veteran population including their public outreach initiatives
Funds the development, building, and implementation of new veteran facilities that will serve veterans-in-need as a residential, rehabilitation, training, and administrative hub
Protects our military bases from base-reduction initiatives with $10M to Military Enhancement Funds
State Employees
Our state employees proved their immense value to our state and saved the day in recent years, keeping our state afloat, moving, and open for business during pandemic conditions. To thank then, the budget:
Raises pay for state employees by 3% – the largest pay raise in six years
Gives a $1,500 bonus for all state employees
Increases benefits by allotting $101 million to fully cover the state employee health and dental insurance, and well visits without an additional monthly premium cost
Other Important Budget Items:
The budget funds a number of state improvements in a wide array of areas. Here are some of the other important priorities that were funded in the 2022-2023 State Budget:
$2.8M to fund the Election Integrity and Compliance Auditor Program and $1.2M for Election Security Funding
$98M for the conservation of South Carolina's land and natural resources
$31M to upgrade and modernize parks and camping amenities
$20.7M for advertising and promotion of tourism in South Carolina
$66.5M to begin to address mental and behavioral health deficits
$104.4M to fully fund a new statewide public health laboratory, addressing issues discovered during the pandemic
$10M to the Children's Hospital Infrastructure Fund
$8M for the Hollings Cancer Center to become designated as a Comprehensive Cancer Center
$137M to statewide Disaster Trust Fund account to be used to offset FEMA matches and $87 million for resiliency efforts and disaster mitigation