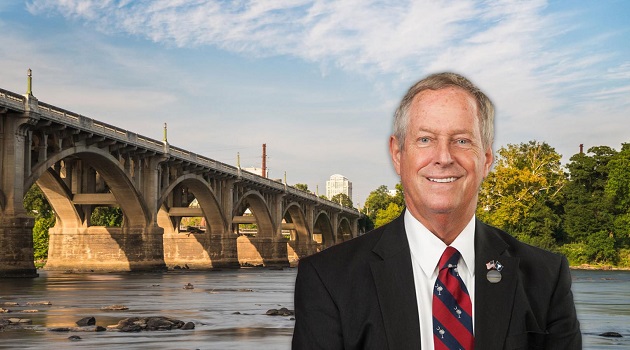 Costs for everyday products and services continue to rise and Americans are suffering as a result.
The Reality.
Sadly, it is very clear that U.S. inflation has reached a 40-year high of 8.5 percent this year. This is an astounding figure and one we all feel in our pocketbooks.
Unfortunately, due to the extremist leftwing borrowing and spending policies of Biden and the Democrats, there are no signs that these price increases are slowing down.
Here are just a few overall facts:
Inflation has increased every month of Biden's presidency.
Real wages have decreased under Biden 10 of 14 months since his time in office.
Inflation will cost the average American household more than $5,000 this year.
Over 80 percent of small businesses are reporting they have had to raise their prices.
In the last year we have all experienced price increases for everyday items, including:
Eggs up 22.6 percent Public transportation up 21.8 percent
Bacon up 17.7 percent Chicken up 16.4 percent
Milk up 14.7 percent Roasted Coffee up 14.7 percent
Breakfast cereal up 12.1 percent
Fish/seafood up 11.9 percent
It is not uncommon for a can of soup on the shelf to be marked 65 cents, but at check-out, it registers at $1. A Dollar Store had all merchandise at $1 until Valentine's Day, but now, all merchandise is $1.25.
These are just a few of the many examples of how inflation has affected everyone's wallet, but perhaps none is more damaging than the price of gasoline.
The national average for a gallon of gas hit an unbelievable all-time high on May 20th of $4.59. This figure is up nearly 50 cents from the previous month and up over $1.50 from this time last year.
Biden has admitted that higher gas prices are part of an "incredible transition," which when over, "we'll be stronger…and less reliant on fossil fuels." This just promotes his unrealistic, mythical dream world.
Not done yet, JPMorgan, the multinational financial services company, projects the price of gas to surpass $6 a gallon this summer.
Research estimates that American households will spend $5,000 a year on the fuel, representing more than a 75 percent increase from a year ago.
Higher gas prices also drive up delivery costs for products, accelerating Bidenflation and destroying jobs.
Tim Stewart, President of the U.S. Oil and Gas Association, a trade group representing oil and natural gas industries, recently said "We're in the greatest, probably the most challenging energy crisis we've been in in 50 years" and "…this administration has no strategy to help us get out of it."
This is unsustainable for families and must end.
Why Are Gas Costs Continuing to Rise?
In 2020, the last year of Donald Trump's presidency, America was energy independent as an exporter of petroleum for the first time since 1949.
Unfortunately, during the first week of the Biden presidency, this began to unravel. Not only did he kill the Keystone XL pipeline, which could be supplying over 800,000 barrels of oil a day from Canada to U.S. refineries, but Biden also issued an executive order suspending all oil and gas leasing on federal lands and waters. One downside of this means that we are relying on foreign energy sources to meet our needs.
Congressionally, Democrats continue to stifle American energy production, having recently blocked consideration of the American Energy Independence from Russia Act, which would help in lowering gas prices by:
Immediately approving the Keystone XL pipeline.
Removing all restrictions on liquified natural gas exports.
Restarting oil and gas leasing on federal lands and waters.
Further still, in an attempt to push Democrats' environmental agenda, Biden's Securities and Exchange Commission (SEC) proposed bizarre and unintelligible rules in March that would require companies to disclose "climate-related risks." Such actions starve American energy companies of capital and discourage investment.
What must be done?
Due to policies pushed by Biden and Democrats, everyday Americans are left to suffer the consequences. In order to reduce gas prices and support U.S. national security, Biden should:
End the federal freeze on new oil and gas leases.
Fast-track pending liquified national gas export permits.
Stop the regulatory assault on U.S. energy development and financing.
Expedite approval of all pipeline and energy development.
"Operation Warp Speed for Energy," a term coined by my Senate colleague Bill Cassidy (R-LA), aptly describes our critical need to trim bureaucratic red-tape and invest in U.S. energy production.
South Carolinians and all Americans need relief from these crippling costs, and I remain focused on supporting legislation to alleviate the pain we are all experiencing due to Bidenflation.
I am grateful for the opportunity to serve the people of South Carolina's Second District and will continue to be accountable and accessible, maintain safety with law enforcement, promote jobs, and help make our lives and communities stronger.
Joe Wilson is a member of the U.S. House of Representatives serving South Carolina's 2nd District