Two Lexington-Richland School District Five wrestlers won state titles during the individual state wrestling championships February 26 at the Anderson Civic Center.
Irmo High School's Justin Hayes won his second state championship as he claimed the Class 4A 160-pound crown. Hayes won at 152 last year. Chapin High School's Patrick Brophy completed an unbeaten season by winning the 5A 195-pound title.
Hayes was able to navigate the season with only one loss.
"Winning this state title for a second time is just refreshing to me," Hayes said. "Irmo as a school has being going through some tough times, and it just feels good for the community and school to have something to celebrate. I will always be glad to represent Irmo High School. Irmo is a wonderful school and I wouldn't go to another school if I had the option."
Irmo High School's Head Wrestling coach Steven Paratto said Hayes had a hard task ahead of him last year preparing for and winning the state title but that was nothing compared to this year.
"This year he had a target on his back and everyone was watching and studying him. I also challenged him to get other kids on the team to follow him. He took on that challenge and was a great example to the younger wrestlers. He pushed them and talked to them all season. He learned from last year that the hard work and sacrifice does pay off in the end."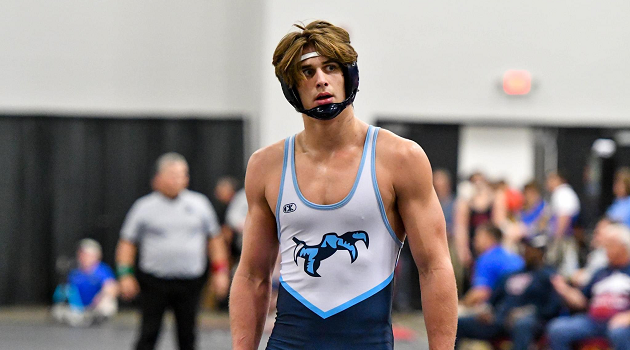 For Patrick Brophy, he was excited to have this win cap off his perfect season.
"It is great to see hard work pay off and I am thankful for everyone that helped me along the way."
Brophy was also named the South Carolina High School League (SCHSL) Region 5A Wrestler of the Year.
"I could not be prouder of Patrick Brophy's accomplishments this season," Chapin Wrestling Coach Bret Dye said. "He put in so much work in the off-season, wrestled year-round, after failing to reach his goals last year and we knew he would not be denied a second time. His hard work and dedication to the sport is truly unmatched. He has been a dream to coach."
Both Brophy and Hayes will conclude their high school wrestling careers in Myrtle Beach in the North/South S.C Wrestling Coaches Association All-Star Classic.
Featured photo: Justin Hayes