During Richland County Council's May 17 meeting, Council Chair Overture Walker presented a resolution recognizing May 15-21 as National EMS Week and honoring Richland County Emergency Medical Services employees.
The county's EMS department includes more than 200 emergency medical technicians, paramedics, physicians and administrators and is one of the busiest EMS systems in the state.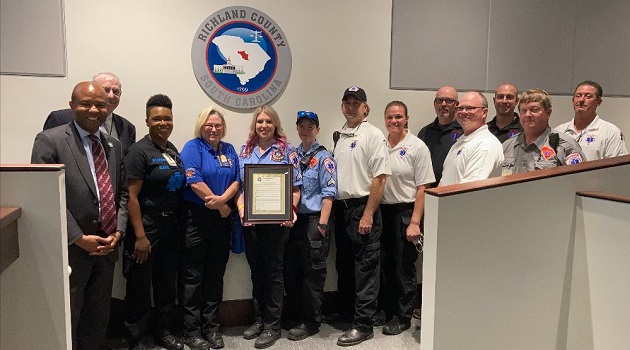 Walker also presented a proclamation declaring May 15-21 as National Public Works Week to County Public Works staff. The county celebrated Public Works Week with events including a parade, equipment display, barbecue luncheon and a backhoe "roadeo."
Public Works manages services and programs that include engineering, local roads, stormwater management, solid waste management, recycling, beautification, general labor, and airport management.