Haley Griggs, a District Five parent and Nurse Practitioner at South Carolina Internal Medicine's Irmo office, has entered the Special Election for Lexington-Richland Five School Board. The election will take place in the Richland County portion of the district on October 12th from 7am-7pm.

"The encouragement I've received from parents, teachers, taxpayers and everybody in between has been remarkable," Griggs said as she officially filed for the seat. "I know that my qualifications have brought me to this point in time to serve the people of District Five."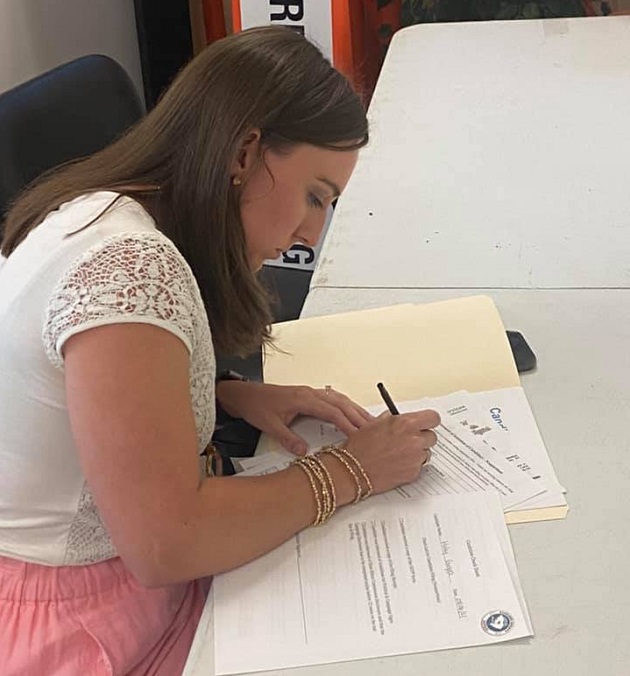 Griggs and her husband David have a child, JD, who is a student in District Five.

"As a strong community, there is always more that brings us together than divides us," Griggs said. "I'm ready to move forward as a community and work together with an accomplished leader like Superintendent Ross for the best outcomes for administrators, teachers, staff, students, parents and taxpayers. We have the keys to ignite our district and I'm looking forward to being a part of it."

When asked about the upcoming school year, Griggs' message is clear:

"We must have the best atmosphere for student learning and achievement. We must have the best atmosphere for a safe, in-person learning experience without shutting down our schools. Parents and taxpayers expect it and we must deliver it. We will accomplish this together as a board and there is no other option."

Griggs is a graduate of the University of South Carolina and the University of South Alabama and their family is active at Riverland Hills Baptist Church.